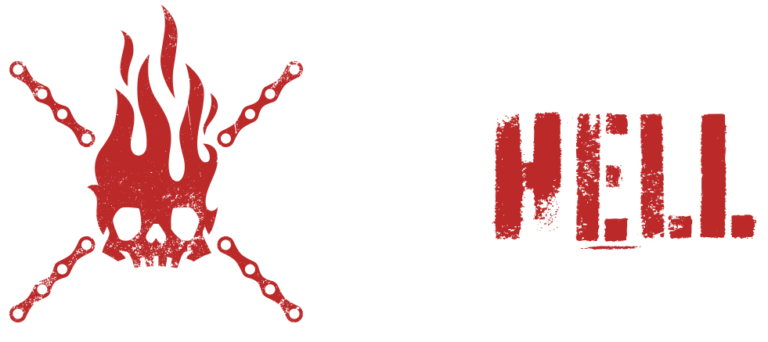 You are going to Hell Michigan on
OCTOBER 5, 2024
24, 41, 71, 100 Mile Distances
GO BACK TO
HELL

 IN OCTOBER.
Grass Lake, MI to Hell, MI (and back).
Rode To HELL is a gravel bike event consisting of four distances: 100 Mile, 71 Mile, 41 Mile and 24 Mile. The event encompasses Jackson, Washtenaw, Livingston and Ingham Counties. A majority of the roads traveled will be gravel with smaller segments of paved portions, making for a memorable and unique challenge at the longer distances.
The 4 Courses of the Apocalypse.
Some roads lead to Purgatory.
Some go straight to Hell.
Rode to Hell's "Purgatory Loops".
Starting and ending in Grass Lake, MI, the two shorter distances travel east and north before coming back to Grass Lake, never quite making it to Hell.
Going all the way to Hell.
Starting and ending in Grass Lake, MI, the two longer distances would travel east and north all the way to Hell, MI before looping back to Grass Lake.
Sign-up without selling your soul.
Get the biggest savings of the year by signing up during our early bird period running through December 1st. For our full pricing schedule for each distance, please click the "Pricing" button below (then click "registration details" under each distance for the full pricing schedule & tiers).
PRICING
REGISTER
The Devil in the Details.
Race Venue
Portage Lake Park, Waterloo Recreation Area
11700 Seymour Road, Grass Lake, MI 49240
Race Schedule
WHEN: Saturday, October 5th
6:30am-7:15am – Packet Pickup/Reg (100-mile)
7:30am – 100-Mile Race Start
8:30-9:45am – Packet Pickup/Reg (71, 41, 24-mile)
10:00am – 71-mile Start
10:15am – 41-mile Start
10:30am – 24-mile Start
Cutoff:
*For distances going to Hell, you must leave Hell on the return trip by 2:30pm.
Aid Stations (approximate mile markers):
24-mile –  9, 15
41-mile – 9, 32
71-mile –  9, 25, 45
100-mile –  9, 36, 52, 72
REGISTER
You Have Questions? Reach Out.